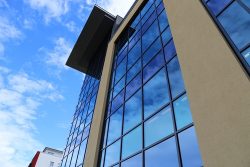 If your storefront suffers damaged glass, it's impossible to ignore. Damaged glass may leave customers with a sour taste about your establishment or worse, leave it open to wrongdoing by burglars and vandals.
If you're dealing with glass problems at your store, make sure you're calling J.C. Glass & Mirrors to assist you with commercial glass repair in Long Beach, CA.
Storefront Glass

With decades of experience in fixing up commercial glass, we've seen just about any type of damage you could be dealing with—and we know how to set it right. From stress cracks in old glass, to spidering damaged caused by impact, to damaged seals and beyond, we're quick to assess damage and even quicker to fix it. Give us a call the moment you notice damage and we'll make sure to respond quickly, and with reliable solutions.

Board-Up Services

When catastrophic damage occurs and your glass panes are completely damaged, it's important to respond rapidly. No matter what time of day or night, or what the nature of the damage is, call our team for board up service in Long Beach, CA. We'll completely cover your broken glass and contain the situation until a glass replacement can be delivered. We're available 24/7 for this critical service.

Mirrors

If your commercial establishment uses mirrors for its product displays, fitting rooms, bathrooms or just for décor, give us a call to repair them if and when damage occurs. We repair cracked or chipped mirror glass, while preserving the aesthetic of the mirror overall. It's a great way to restore the appeal of your mirrors and avoid all of that bad luck that supposedly comes with a damaged mirror.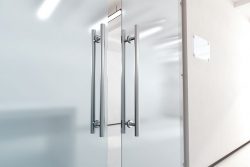 For more information about how we can assist commercial customers with glass repair and replacement services, reach us at 562-436-2616. We'll assess the problem quickly and provide you with a solution that gets your business back on track to operating smoothly.